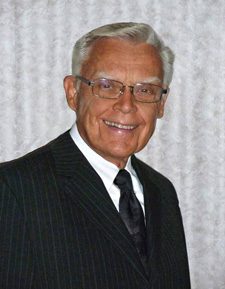 Franklin S. Fowler Jr., M.D.
Director, Prophecy Research Initiative
Editor, EndTime Issues ... e-Publication

Franklin S. Fowler, Jr., retired internal medicine specialist and former Assistant Professor of Health Sciences, School of Public Health, Loma Linda University, has spent more than 25 years researching the books of Daniel and Revelation and directing a project called Prophecy Research Initiative.
He is active in conducting seminars on end-time issues and in-depth prophecy workshops in churches and for various study groups. He has authored over 20 books/workbooks on prophecy. He is deeply convicted that the subjective concerns of the end of time have now been replaced with objective eschatological messages that clearly say, "Time will soon be no longer delayed" (Revelation 10:6).